ArT Wine Preserver - Holiday 12 Pack!
ArT Wine Preserver - Holiday 12 Pack!
The easiest wine saver
12 Wine Preserver + 12 Wine Stoppers for 12 of your friends!
Keep wine fresh for 7 to 30 days with Pure Argon Gas

Drink Wine - Apply 2 second dose - Seal with wine stopper

Up to 40 bottles preserved with our patent pending dose
Finish Your Holiday Wine Gifting Today | FREE and FAST Shipping
One of the Top Wine Savers On Amazon
Find out Why
Reviews
This is a great product! The first time I used it, I didn't opened my bottle again until the following weekend and my wine didn't taste any different. It still was a fresh as the first glass. I would highly recommend this product, if you love wine! Very satisfied!!
-Andrew December 22, 2016
Love love love! There is nothing better than being able to open a bottle of wine and savor it later on without it spoiling. This does the trick!
-Christiane on April 3, 2017
Great product and friendly customer service. Will buy again.
-Chaser on December 18, 2017 (Amazon Customer)
ArT Wine Preserver Features: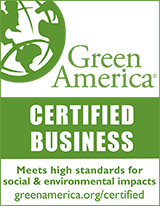 Gold Standard in preserving wine - Pure Noble Argon

FDA G.R.A.S. Argon, same used in high-end wineries

Up to 130 Uses | 50 bottles preserved

Environmentally Friendly
Still Have Questions?
Call (773) 234 - 9519 or e-mail us at Ryan@ArTWinePreservation.com