ArT Wine Preserver - Wholesale 12 and 49
ArT Wine Preserver - Wholesale 12 and 49
Pour More - Waste Less
The easiest way to keep your wine fresh
Protect Your Brand

Top rated wine preserver on Amazon

Resell to Your Guests
Free Shipping is Included with Wholesale purchase
Questions? Call us at (773) 234 -9519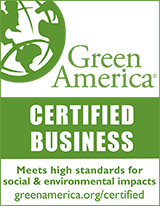 Customer Say...
"If your tasting room is closed for 2-3 days, (ArT Wine Preserver) can save you hundreds of dollars."
Bob Sage - Principal of Plain Cellars, a Washington Winery
In fact - 27 of 29 Amazon Customers gave us a 5 Star Review
Directions:
ArT Wine Preserver displaces the oxygen in open bottles of with with heavy argon gas.
For effective preservation on open bottles, simply:
Apply 2 seconds of the FDA GRAS listed gas into open bottles
No straw or "hurry" needed. We use pure heavy argon, which sinks into the bottle
Seal with airtight stopper (DO NOT use vacuum stoppers).
Store upright in cool dark place
Serve at peak freshness within 7 days. Most wines will remain fresh for 14 days. Wines may stay fresh beyond 30 days.
Features of ArT Wine Preserver:
Gold Standard in preserving wine - Pure Noble Argon

FDA G.R.A.S. Argon, same used in bottling high end wine

Up to 130 uses | up to 40 bottles preserved

Environmentally Friendly - fully recyclable
To order - Scroll up and select "Quantity" for a 12 or 49 pack, then click Purchase.
You may order with a credit card for safety and convenience. We ship most orders next day via FedEx.